By Nandar Entertainment and Starfire Productions, LLC
Deadly Sanctuary the FEATURE FILM Coming Soon!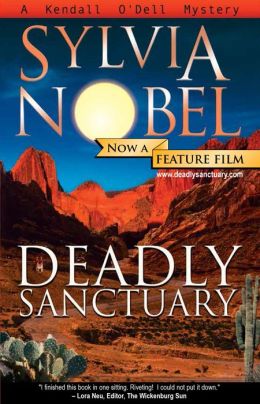 Feisty, flame-haired reporter, Kendall O'Dell is drawn into an evil web of conspiracy beyond anything she could have ever imagined when she accepts a position at a small newspaper in isolated Castle Valley, Arizona. In the mix is a vanished reporter, two dead teenage girls and an attractive cowboy. Kendall's life hangs in the balance as she strives to uncover the horrifying secret.
Overview
Deadly Sanctuary is the first title in Sylvia Nobel's popular mystery series, featuring spirited, flame-haired reporter Kendall O'Dell. The author's trademark style is to produce exciting, well-written, edge-of-your-seat, adventures with "knock your socks off" surprise endings. Her judicious use of language and lack of graphic sex and violence make her novels suitable from teens to seniors.
Author Biography: Sylvia Nobel is the award-winning author of the Kendall O'Dell mystery series and two romance novels, all set in Arizona. She is an accomplished public speaker and a member of Mystery Writers of America. She lives in Phoenix, AZ with her husband and seven cats.
READ SOME OF THE REVIEWS FROM THE BOOK:
Zappia
My curiosity got the better of me recently when I caught gorgeous, flame-haired local author Sylvia Nobel discussing her novel Deadly Sanctuary on a local news program. I had to consider the title for an upcoming presentation on mysteries and thrillers set in the American Southwest! I picked it up immediately at Barnes & Noble and don't regret it. This savvy blend of mystery and romance stars Kendall O'Dell, a Philadelphia journalist relocating to the Arizona desert on the outside chance that her asthma will improve. She has a position lined up with a small town newspaper in fictional Castle Valley, reminiscent of Wickenburg, or perhaps Casa Grande. Kendall finds herself rescued, not once, but several times by attractive fellow reporter/rancher Bradley Talverson when she gets into scrapes. Her first assignment at the paper: investigate the suspicious disappearance of her predecessor at the paper, a man who vanished while working on a story concerning the unsolved deaths of two teenage girls. Nobel is an intelligent, witty author who has found her element: the thriller set in the Southwest with a dash of romance sprinkled in like cinnamon! Everyone's talking about Nobel and Deadly! --Susie's Book Nook
Midwest Book Review
'Deadly Sanctuary' is a literary roller-coaster ride of suspense, an outstanding mystery from first to last! --The Midwest Book Review
Grant Smith
Nobel's whodunit is in the vein of Agatha Christie or Jessica Fletcher of 'Murder She Wrote' fame. I got hooked... that's what a good mystery should be. --Sonoran News
ATTACHED TO DIRECT: Nancy Criss (A Horse for Summer) and director of the documentary, JOURNEY of a Windcatcher.
 




CAST ANNOUNCEMENTS COMING SOON! We are very excited about our potential cast and will keep you updated.
Leave a comment on who you like to see play Kendall O'Dell. Be sure to follow along with the films progress on FACEBBOOK at: https://www.facebook.com/groups/692070700827387/
ARTICLE FROM L.A. FILM EXAMINER:
Award-winning director, Nancy Criss, will be directing the new mystery thriller, Deadly Sanctuary, a feature film based on the book by Sylvia Nobel. Ms. Criss recently completed a faith-based movie, A Horse for Summer, starring Dean Cain and Christopher Atkins, which was filmed in Arizona.
"I am thrilled to have Nancy Criss direct this feature film based on my book, Deadly Sanctuary. As a fellow Arizonan, Nancy brings a passion for the stunning beauty of Arizona. And, her love for making wholesome family films for all ages gives her a heart for this movie," says award-winning writer, Sylvia Nobel.
Deadly Sanctuary is based on true events and Ms. Nobel's popular mystery book series. With the logline: "Feisty, female reporter goes undercover in a small Arizona town to unearth a horrifying secret," the storyline features a spirited character, red-headed reporter, Kendall O'Dell. It's an edge-of-your-seat thriller with a "knock your socks off" surprise ending.
"I'm so excited to direct this film, Deadly Sanctuary, and look forward to pitching it, too. It would make a great Lifetime TV series," said Nancy Criss, director/producer.
The film's cast will include veteran actors, Bobbi Jeen Olson and Nicole Criss. In addition, the casting team is looking for red-headed, young female actors, a good looking cowboy, and a female side-kick. If you are interested in submitting your resume, please include a headshot to: SylviaNobel@cox.net or Nancy@NandarEntertainment.com.
Get ready to enjoy a page-turner put to the big screen, as Nancy Criss directs this thrilling film, giving us heart-pounding entertainment that will be an enjoyable experience for every age group.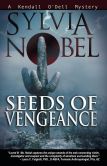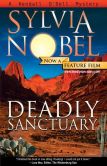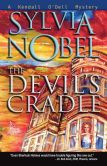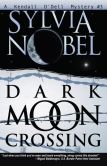 WE HAVE GREAT REWARDS BE SURE TO SCROLL THROUGH ALL OF THEM. NEW ONES ADDED AT THE BOTTOM!
+

Updates